3M M23 Tape Machine
---
Message Board - 3M M23 Magnetic Tape Machine - General Discussion
3M M23 Series 400 Tape Machine (Instruction Manual)
---
The 3M M23 Tape Machine consists of a tape transport and electronics as required. This may be 1 to 8 channels of NAB electronics, 1 to 4 channels of Dynatrack electronics or a combination of both. Any system can be expanded up to the maximum capacity simply by adding additional channels of electronics and changing the tape width and magnetic heads.
The basic tape transport is the same in all systems; the only difference is in the tape width, magnetic heads, and capstan speed. The tape guides and magnetic heads are installed as kits depending upon the number and type of channels. The transport is available with either of two capstan sizes . One of these kits accommodates 1/4 -inch or 1/2 -inch tape. It is normally furnished in machines that will never be expected to use tapes wider than 1/2 inch. The other kit is intended for machines using 1-inch tape. While 1/2 -inch and 1/4 -inch tape can be run on the 1-inch capstan, the latter is less convenient for threading and editing 1/4-inch or 1/2 -inch tape.
The electronics assembly contains the electronics required for a single channel of NAB or Dynatrack record and playback. Each electronics assembly contains a plug-in power supply and meter (the meter may be in a remote location), controls and indicators, and as many as seven plug-in circuit boards. There is an input and an output transformer located behind the control panel. All electrical connections for each channel are made on the rear panel of the electronics assembly.
Foundational text courtesy of the 3M M23 Tape Machine Instruction Manual.
---
---
---
---
"The first M23 shipments were mid-'66, going to Wally Heider (1" 8-track), the Marine Band (1/2" 2-channel Dynatrack) and the Canadian Film Board (1" 4-track)." -Dale Manquen at MANCO


---
---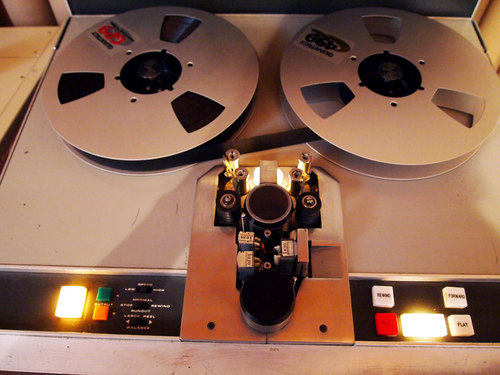 ---
---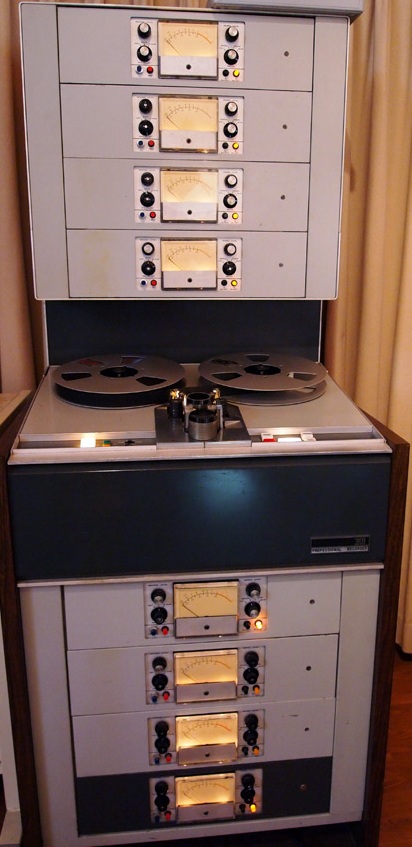 ---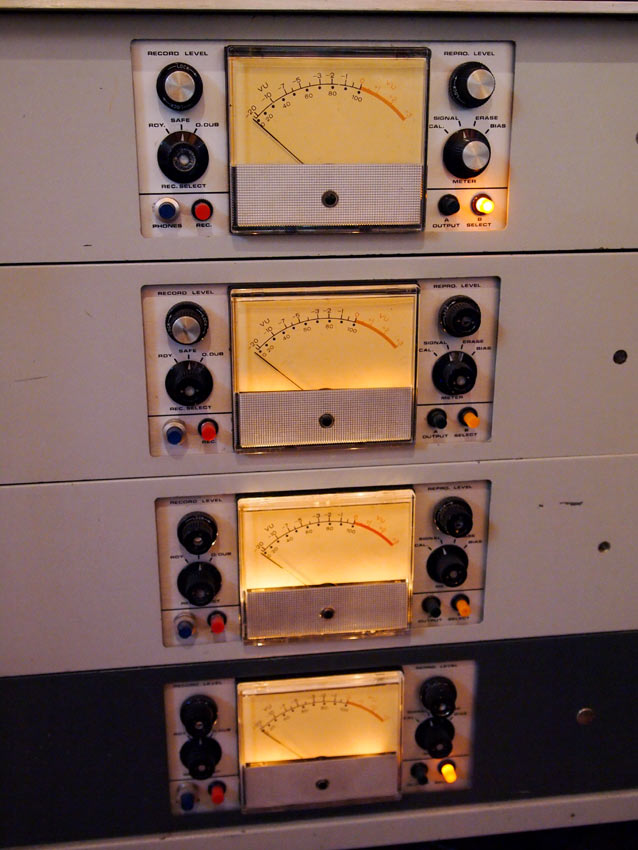 ---
---
---
3M M23 Tape Machine
Do you have content, to add, about the 3M M23 Tape Machine or associated topics? Please feel free to Share it, here!
---