Test and Measurement Equipment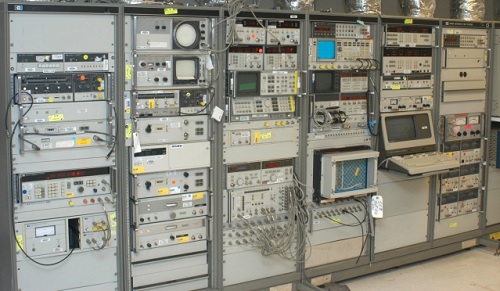 ---
Message Board - Test and Measurement Equipment - General Discussion
---
Electronic test equipment (sometimes called "testgear" or "bench top") is used to create signals and capture responses from electronic Devices Under Test (DUTs). In this way, the proper operation of the DUT can be proven or faults in the device can be traced and repaired. Use of electronic test measurement and diagnostic equipment is essential to any serious work on electronics systems.
Practical electronics engineering and assembly requires the use of many different kinds of electronic test equipment ranging from the very simple and inexpensive (such as a test light consisting of just a light bulb and a test lead) to extremely complex and sophisticated such as Automatic Test Equipment. Automatic Test Equipment (ATE) often includes many of these instruments in real and simulated forms.
Generally, more advanced test gear is necessary when developing circuits and systems than is needed when doing production testing or when troubleshooting existing production units in the field.
---
---
Test and Measurement Equipment
Do you have content, to add, about Test and Measurement Equipment or associated topics? Please feel free to Share it, here!
What other Visitors have said about Test and Measurement Equipment
Click below to see contributions from other visitors to this page...

ATE - Retired Not rated yet
I was one of first to use ATE (incircuit bed of nails) for the depot repair of field returns PWC manufactured by numerous manufactured. Your system …