3M M79 Tape Machine
---
Message Board - 3M M79 Magnetic Tape Machine - General Discussion
---
The 3M M79 Tape Machine is a versatile, multichannel, compact magnetic tape recorder for producing superior quality master recording tapes. The recorder can record and reproduce up to 24 tracks with full remote control operation, including synchronous cue (overdub). Tape editing can be accomplished at the console for 1, 2, and 4 track recorders.
The patented Isoloop tape drive system incorporated in the tape transport provides flexibility of tape handling and ease of tape threading. A new standard of timing accuracy has been attained in the tape transport as a result of an entirely new capstan dc motor drive coupled with the Isoloop Drive. Variable internal speed control, and synchronization to external speed signal sources are incorporated.

---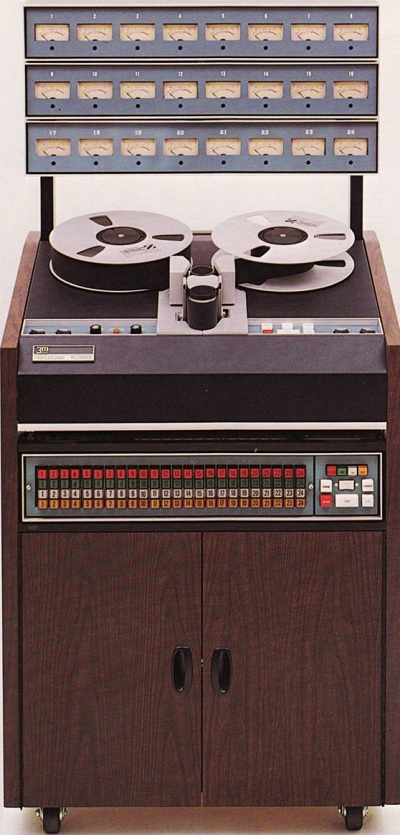 ---
The packaging concepts provide greatly improved accessibility of components for alignment and maintenance purposes. The use of silicon solid-state devices in the electronic circuits provide greater stability and long-term reliability.

---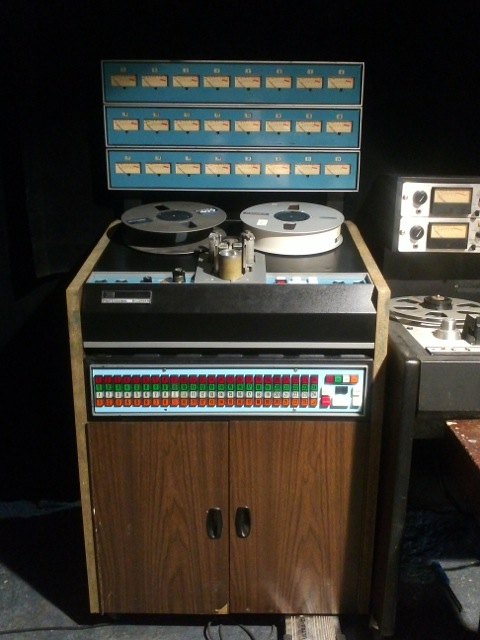 3M M79 Front View - "Thank you for smoking Studio" in Montreal.

---
The tape recorder can be configured to contain 24, 16, or 8, and 4, 2 or 1 track. Physically, each configuration consists of a tape transport pivot mounted in the top of rectangular plastic-laminated wood console. Below the transport is a signal electronics module assembly containing the record/reproduce electronics and operating mode switching circuits, Input and output transformers and connectors are accessible from the rear. A meter display panel mounted above the transport provides selective input/output signal monitoring of each channel.
---
3M M79 Side View - "Thank you for smoking Studio" in Montreal.

---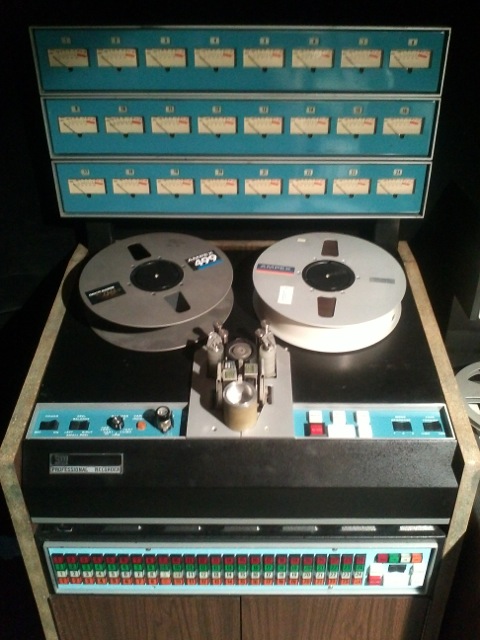 3M M79 Front View - "Thank you for smoking Studio" in Montreal.

---
A self-contained solid-state power supply is fastened to the floor of the console, and a remote control assembly which is detachable from the front of the console allows the recorder to be operated up to 30 feet from the console (for 8, 16, and 24 tracks only). When the remote control assembly is detached, a panel fits into the front of the console.

---
---
---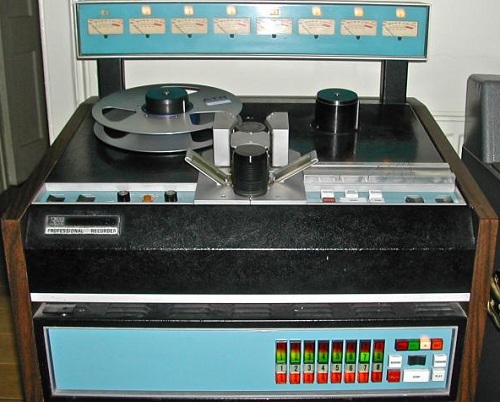 ---
---
---
3M M79 Tape Machine
Do you have content, to add, about the 3M M79 Tape Machine or associated topics? Please feel free to Share it, here!
What other Visitors have said about the 3M M79 Tape Machine
Click below to see contributions from other visitors to this page...