Bo Diddley Recording Session Pictures
Message Board - Bo Diddley - Sound Exchange Studios - Recording Sessions
---
Ellas Otha Bates (December 30, 1928 – June 2, 2008), known by his stage name Bo Diddley, was an American rhythm and blues vocalist, guitarist, songwriter (usually as Ellas McDaniel), and inventor. He was also known as "The Originator" because of his key role in the transition from the blues to rock & roll, influencing a host of acts including Buddy Holly, Jimi Hendrix, The Rolling Stones, The Velvet Underground, The Who, The Clash, The Yardbirds, and Eric Clapton. He introduced more insistent, driving rhythms and a hard-edged guitar sound on a wide-ranging catalog of songs. Accordingly, he was inducted into the Rock and Roll Hall of Fame and received Lifetime Achievement Awards from the Rhythm and Blues Foundation and a Grammy Award from the National Academy of Recording Arts and Sciences. He was known in particular for his technical innovations, including his trademark rectangular guitar.
In late 1954, he teamed up with harmonica player Billy Boy Arnold, drummer Clifton James, and bass player Roosevelt Jackson, and recorded demos of "I'm A Man" and "Bo Diddley". They re-recorded the songs at Chess Studios with a backing ensemble comprising Otis Spann (piano), Lester Davenport (harmonica), Frank Kirkland (drums), and Jerome Green (maracas). The record was released in March 1955, and the A-side, "Bo Diddley", became a #1 R&B hit.
McDaniel adopted the stage name "Bo Diddley". The origin of the name is somewhat unclear, as several differing stories and claims exist. Diddley claims that his peers gave him the nickname, which he first suspected to be an insult. Bo Diddley himself said that the name first belonged to a singer his adoptive mother was familiar with, while harmonicist Billy Boy Arnold once said in an interview that it was originally the name of a local comedian that Leonard Chess borrowed for the song title and artist name for Bo Diddley's first single. A "diddley bow" is a typically homemade American string instrument of African origin, probably developed from instruments found on the coast of west Africa.
Below is an incredible selection of Bo Diddley being interviewed, by Dave Marash, at Sound Exchange Recording Studios New York, NY circa 1972-1973. Foundational text courtesy of Wikipedia. Photos courtesy of Chris and Phyllis Juried.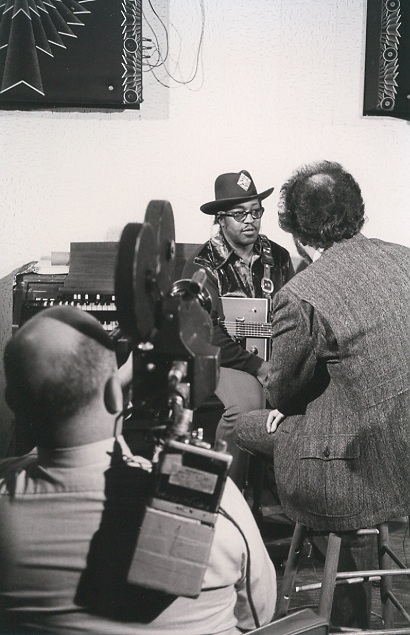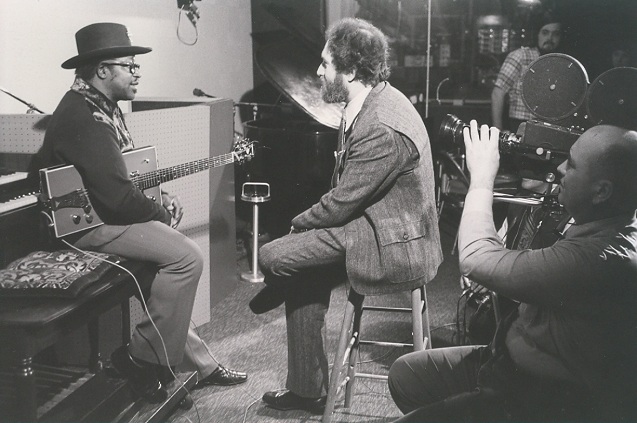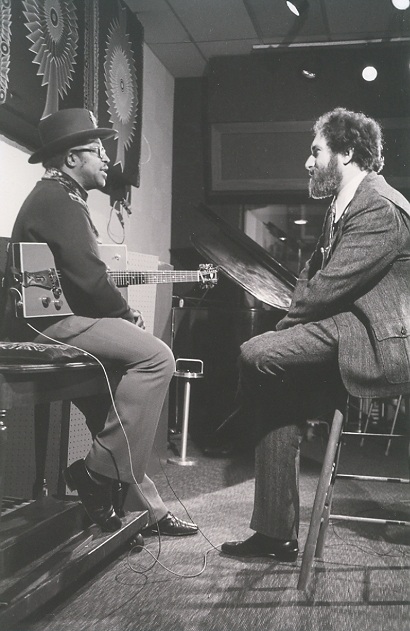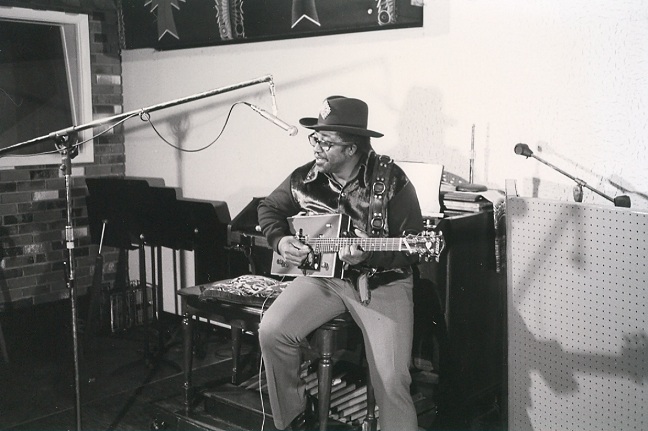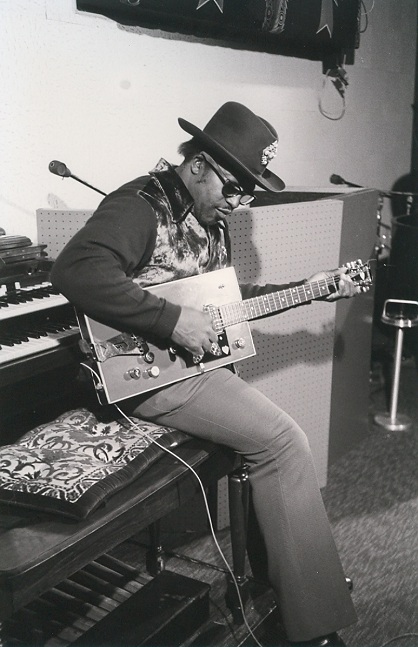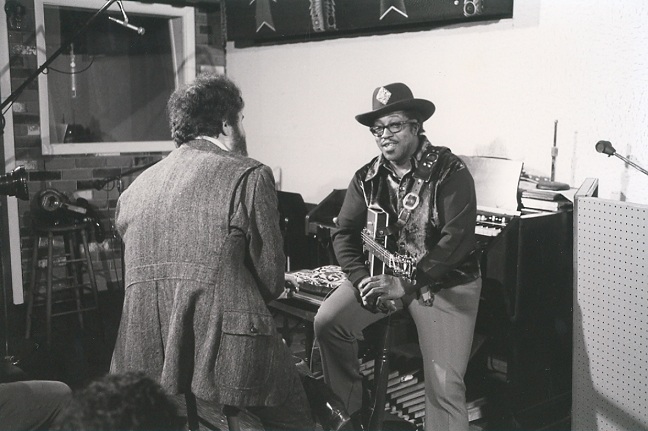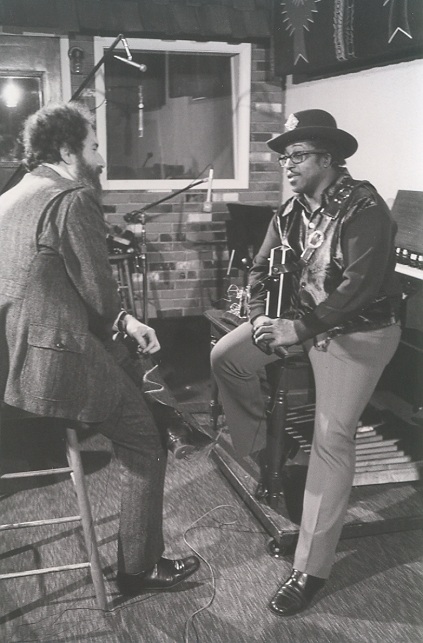 - All above Photography shot by Phyllis Juried. All Photography courtesy of Chris and Phyllis Juried
---
---
---
Write about Bo Diddley Recording Sessions!
Do you have content or pictures, to add, of Bo Diddley Recording Sessions? Please feel free to Share it, here!
What other Visitors have said about Bo Diddley Recording Sessions!
Click below to see contributions from other visitors to this page...

Bo, Chuck & Etta at Sound Exchange Not rated yet
Hi Chris, Further to my previous post and to the best of my knowledge, apart from the "Big Bad Bo" album (Chess CH-50047) released in 1974, the only …
Bo Diddley at Sound Exchange Not rated yet
This is a fabulous set of photographs, Chris. I believe I can pinpoint this recording session to late 1973. By that time, Chess Records had closed down …