Brad Blackwood
Message Board - Brad Blackwood
---
Brad Blackwood's musical career started in high school recording several different rock n' roll bands. Even as he attended college he was drawn to music, selling hifi equipment at local shops. The more he learned about the reproduction of music, the more his desire to work in the recording industry grew. He moved to Memphis and began honing his skills as an engineer at Ardent Studios. After spending several years learning the ins and outs of recording and mixing, Brad turned his focus on resurrecting Ardent Mastering, a division which had closed years before. His success was immediate as he cultivated working relationships with producing and engineering greats such as Jim Dickinson, Skidd Mills, and Jim Gaines. "It was a great learning experience, being thrown into sessions with such amazing producers and engineers. These guys had worked with everyone in the book so I had to get it right the first time".
In 2003, Brad decided it was time to expand the service he offered his clients and the result is Euphonic Masters. His client base followed, allowing him to continue to work with a wide variety of artists including Maroon 5, Saving Abel, Alison Krauss & Union Station, Black Eyed Peas, Flyleaf, Sick Puppies, Thursday, the North Mississippi Allstars, Sister Hazel, and many more.
Over the course of his career, Brad has had the opportunity to work on a number of acclaimed projects:
10 Grammy Award Nominations

Alison Krauss & Union Station – Paper Airplane (x2) (2012)*
Maroon 5 – Moves Like Jagger (2012)
Maroon 5 – Misery (2011)
Alvin Youngblood Hart – Down In The Alley (2004)
Big Tent Revival – Live (2003)
Smalltown Poets – Third Verse (2001)
North Mississippi Allstars – Shake Hands With Shorty (2001)
Big Tent Revival – Choose Life (1999)
Big Tent Revival – Amplifier (1998)
* – includes nomination for Best Engineered Album, Non-Classical

1 Latin Grammy Award Nomination
Juan Fernando Velasco – Con Toda El Alma (2011)
3 Juno Award Nominations
Jully Black – Black Book (2009)
Jully Black – Revival (2008) (winner)
Jully Black – Seven Day Fool (2008)

10 Dove Award Nominations
Mike Farris – Shout! Live (2009) (winner)
Todd Agnew – Grace Like Rain (2004)
Justifide – Life Outside The Toybox (2002)
GS Megaphone – Out Of My Mind (2002)
Big Tent Revival – Live (2002)
Smalltown Poets – Third Verse (2000)
Skillet – Live Worship (2000)
All Together Separate – ATS (1999)
Skillet – Hey You I Love Your Soul (1998)
Smalltown Poets – Listen Closely (1998)

Foundational text courtesy of Brad Blackwood.
---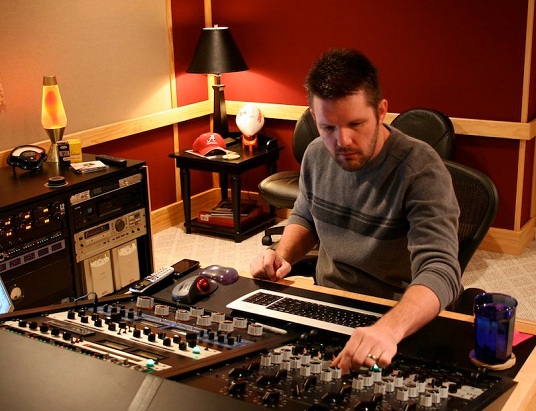 Brad Blackwood, hard at work, at Euphonic Masters. Photo courtesy of Brad Blackwood.
---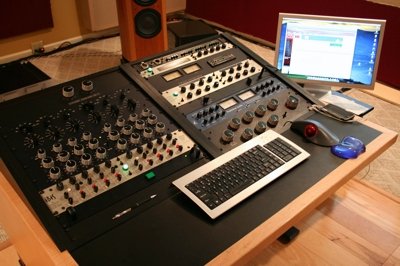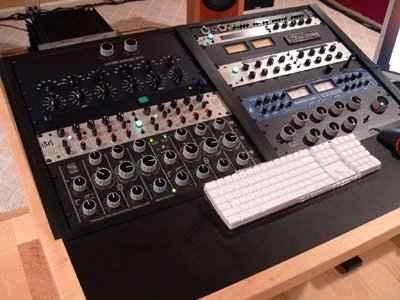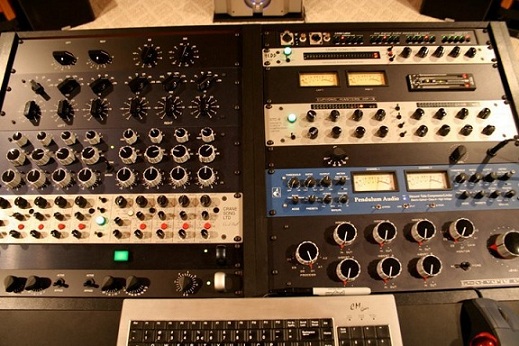 Above (3) three pictures, Euphonic Masters. Photos courtesy of Brad Blackwood.
---
---
---
Write about Brad Blackwood!
Do you have content or pictures, to add, of Brad Blackwood? Do you just want to say "Hello!"? Please feel free to Share it, here!
What other Visitors have said about Brad Blackwood!
Click below to see contributions from other visitors to this page...

What are those round things?

Real knobs! Yeah!