Charles Fox
Message Board - Charles Fox
---
Charles Ira Fox (born October 30, 1940) is an American composer for film and television. His most heard compositions are probably the "love themes" (the sunshine pop musical backgrounds which accompanied every episode of the 1970s ABC-TV show Love, American Style), and the dramatic theme music to ABC's Wide World of Sports and the original Monday Night Football, as well as his (and Norman Gimbel's) Grammy winning hit song "Killing Me Softly With His Song".
Fox was born in New York City, the son of Mollie and Walter Fox, a Jewish immigrant from Szydlowiec (Poland). Having graduated from High School of Music and Art, Fox continued his musical education with Nadia Boulanger in Paris. He studied the jazz-piano with Lennie Tristano and he learned electronic music with Vladimir Ussachevsky at Columbia University. He married Joan Susan Redman on 9 September 1962.
His career started by playing the piano for, composing and arranging for artists such as Ray Barretto, Joe Quijano and Tito Puente. He also wrote theme music and arranged for Skitch Henderson and the Tonight Show Orchestra. Fox worked under the banner of Bob Israel's Score Productions where he composed the themes for several Goodson-Todman game shows including NBC's version of the Match Game, the syndicated version of What's My Line?, and To Tell The Truth, whose lyrics were written by Goodson-Todman director Paul Alter. He co-composed the theme song and all the original scores for Love, American Style, along with Arnold Margolin. He also co-composed "Killing Me Softly with His Song" with Norman Gimbel in 1972 which become an international #1 hit for Roberta Flack in 1973 and again for The Fugees in 1997. The song won the Grammy for Best Song 1973). Fox & Gimbel later wrote the themes for many films such as Last American Hero ("I Got A Name," sung by Jim Croce), "Foul Play" ("Ready to Take a Chance Again", sung by Barry Manilow) and many long running television series, among them Happy Days, Laverne and Shirley, Angie ("Different Worlds" sung by Maureen McGovern), The Paper Chase ("The First Years" sung by Seals and Crofts; Emmy-nominated Best Song), and Wonder Woman. He also composed "The Love Boat" theme with Paul Williams, sung by Jack Jones and later, by Dionne Warwick.
Foundational text courtesy of Wikipedia. Photos courtesy of George Schowerer.
---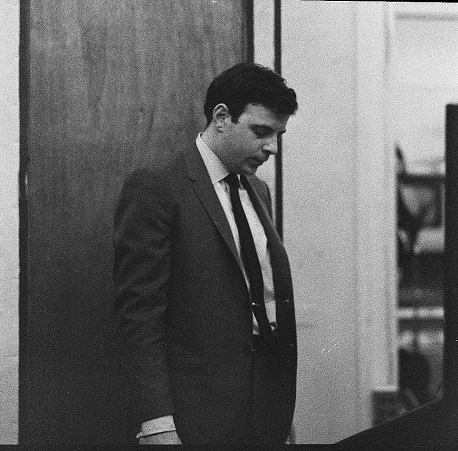 ---
---
---
Write about Charles Fox!
Do you have content or pictures, to add, of Charles Fox? Do you just want to say "Hello!"? Please feel free to Share it, here!
What other Visitors have said about Charles Fox!
Click below to see contributions from other visitors to this page...

He Loves Latin Samba Music Not rated yet
What a great human being! He loves Happy Days! Friends with Quincy Jones and Henry Mancini... Wow! Richard Sanguinetti