Janis Ian - Mira Sound Sessions
Message Board - Janis Ian - Mira Sound Studios, NYC. Recording Sessions
---
Janis Ian (April 7, 1951) is an American songwriter, singer, musician, columnist, and science fiction author. Ian first entered the folk music scene while still a teenager in the mid-sixties; most active musically in that decade and the 1970s, she has continued recording into the 21st century. In 1975, Ian won a Grammy Award for her song, "At Seventeen".


Born to a Jewish family in New York City, she was primarily raised in New Jersey, initially on a farm, and attended East Orange High School and the New York City High School of Music & Art. Her parents, Victor (a music teacher) and Pearl, ran a summer camp in upstate New York, and, in that Cold War era, were frequently under government surveillance because of their left-wing politics. (Ian would allude to these years later in her song "God and the FBI"). Young Janis admired the work of folk pioneers such as Joan Baez and Odetta. Starting with piano lessons at the age of 6 or 7, by the time she hit her teens, Ian had learned the organ, harpsichord, French horn, flute and guitar. At the age of twelve, Ian wrote her first song, "Hair of Spun Gold," which was subsequently published in the folk publication Broadside and was later recorded for her debut album. In 1964, she legally changed her name to Janis Ian, using as her new last name her brother Eric's middle name. At the age of thirteen, Ian wrote and sang her first hit single, "Society's Child (Baby I've Been Thinking)", about an interracial romance forbidden by a girl's mother and frowned upon by her peers and teachers: the girl ultimately decides to end the relationship, claiming the societal norms of the day have left her no other choice. Produced by George "Shadow" Morton and released three times between 1965 and 1967, "Society's Child" finally became a national hit upon its third release, after Leonard Bernstein featured it in a TV special titled Inside Pop: The Rock Revolution. The song's lyrical content was taboo for some radio stations, and they withdrew or banned it from their playlists accordingly; in her 2008 autobiography Society's Child, Ian recalls receiving hate mail and death threats as a response to the song, and mentions that a radio station in Atlanta that played it was burned down. In the summer of 1967, "Society's Child" reached #14 on the Billboard Hot 100, the single having sold 600,000 copies, and the album 350,000.
Ian relates on her website that, although the song was originally intended for Atlantic and the label paid for her recording session, the label subsequently returned the master to her and quietly refused to release it. Years later, Ian says, Atlantic's president at the time, Jerry Wexler, publicly apologized to her for this. The single and Ian's 1967 eponymous debut album were finally released on Verve Forecast; her album was also a hit, reaching #12. In 2001, "Society's Child" was inducted into the Grammy Hall of Fame, which honors recordings considered timeless and important to music history. Her early music was compiled on a double CD entitled Society's Child: The Verve Recordings in 1995.
"Society's Child" stigmatized Ian as a one-hit wonder until her most successful single in the United States, "At Seventeen", a bittersweet commentary on adolescent cruelty, the illusion of popularity, and teenage angst, as reflected upon from the perspective of a 24-year-old, was released in 1975. "At Seventeen" was a smash, receiving tremendous acclaim from critics and record buyers alike — it charted at #3 on the Billboard Hot 100 and hit #1 on the Adult Contemporary chart. It won the 1975 Grammy Award for Best Pop Vocal Performance - Female beating out Linda Ronstadt, who was nominated for her Heart Like a Wheel album; Olivia Newton-John; and Helen Reddy. Ian performed "At Seventeen" as a musical guest on the debut of Saturday Night Live on October 11, 1975. The song's album, Between the Lines, was also a smash and hit #1 on Billboard's Album chart. It was quickly certified Gold and later earned a 'Platinum' certification for sales of over one million copies sold in the US. Another measure of her success is anecdotal: on Valentine's Day 1977, Ian received 461 Valentine cards, having indicated in the lyrics to "At Seventeen" that she never received any as a teenager.
"Fly Too High" (1979), produced by disco producer Giorgio Moroder, was her contribution to the soundtrack of the Jodie Foster film Foxes, also featured on Ian's 1979 album Night Rains. It earned her a Grammy nomination and became a hit single in many countries, including South Africa, Belgium. Australia, Israel, and the Netherlands.
Another country where Ian has achieved a high level of popularity is Japan. She had two top 10 singles on the Japanese Oricon charts, "Love Is Blind" in 1976, and "You Are Love" in 1980; and her album Aftertones topped Oricon's album chart in October 1976. "You Are Love (Toujours Gai Mon Cher)" is the theme song of Kinji Fukasaku's 1980 movie Virus, which was the most expensive Japanese film ever made at the time. Ian has cut several other singles specifically for the Japanese market, including 1998's "The Last Great Place". Even now, she's still regarded as the Godmother of Japanese singer-songwriters, and has a thriving career there and in Europe.
By contrast, in the U.S., Ian made the pop charts only once more after "At Seventeen" ("Under the Covers", #71 in 1981), though she had several more songs reach the Adult Contemporary singles chart through 1980 (all failing to make the Top 20, however). She walked away from her CBS contract in 1982, while it still had three albums to go. Ian deliberately spent much of the 1980s and early 1990s without a record deal. During the 1982–1992 period she continued to write songs, which were covered by the likes of Amy Grant and Bette Midler. She also studied under acting coach Stella Adler and struck up a close friendship with her, which continued until the latter's death in 1992.
Ian finally became one of the first "indie artists," resurfacing in 1993, with the worldwide release of Breaking Silence and its title song about incest. She also came out as a lesbian with that release. She also, in 1993, made her The Howard Stern Show appearance, where she performed a "new" version of "At Seventeen" about Jerry Seinfeld. Since then Ian has released several albums.
Please visit Janis' website along with her remarkable article, "The Internet Debacle", challenging the RIAA, by clicking on the links below.
Janis Ian's Website
Janis Ian's Article "The Internet Debacle"
---
Below is a collection of "Janis Ian" sessions that took place at Mira Sound Studios, NY during the 60's. A prime example of Recording Art! Foundational text courtesy of Wikipedia and Janis Ian. All photos courtesy of George Schowerer, Engineer.
---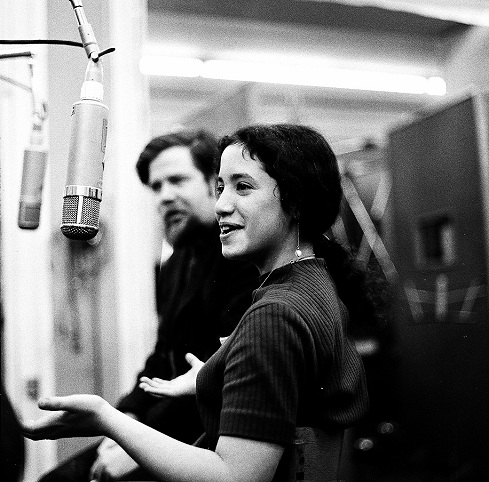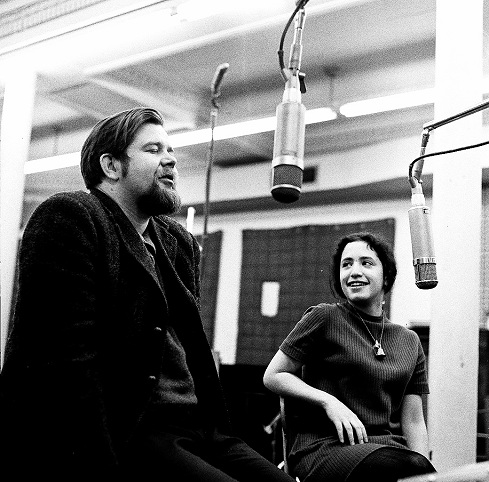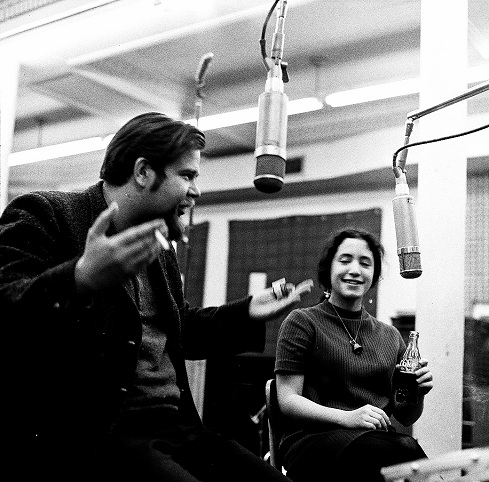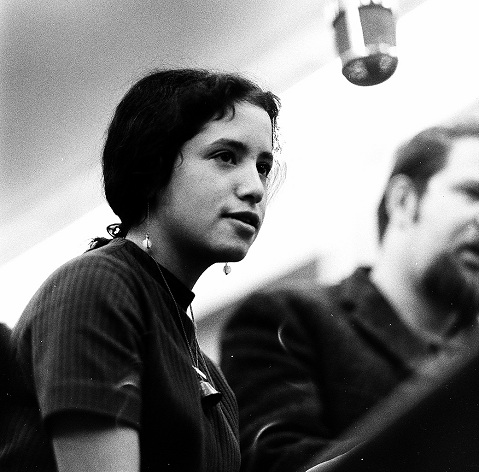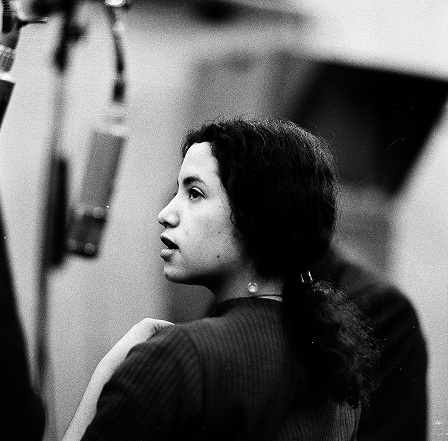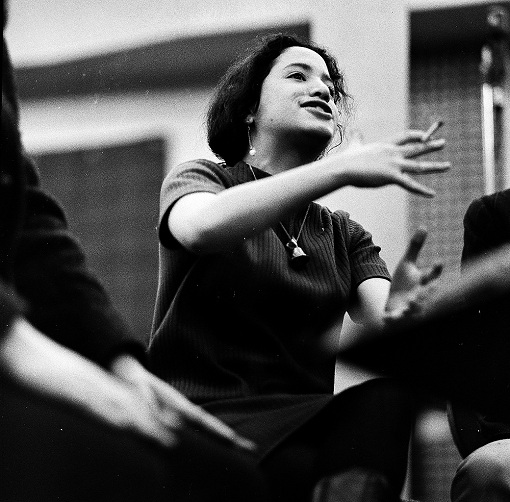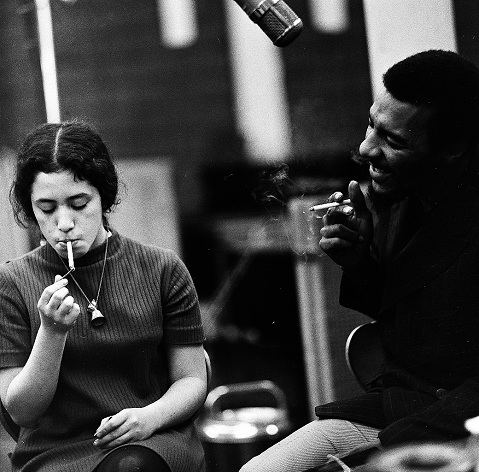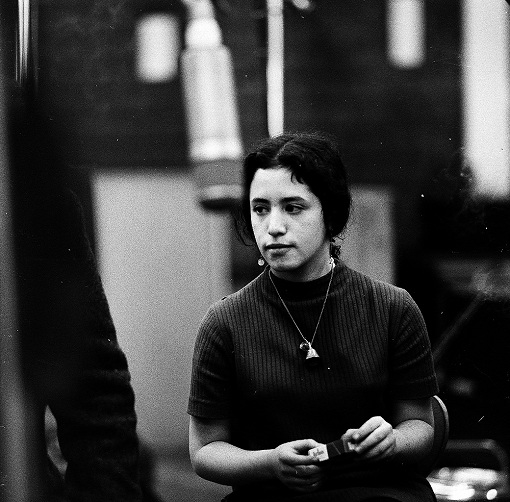 ---
Janis Ian - Mira Sound Recording Session Pictures - Part 2
---
---
---
Write about Janis Ian
Do you have content or pictures, to add, of Janis Ian? Do you just want to say "Hello!"? Please feel free to Share it, here!
What other Visitors have said about Janis Ian!
Click below to see contributions from other visitors to this page...

Thank You for Sharing Not rated yet
This is truly an excellent set of rare photos of a behind-the-scenes look at an early favorite artist of mine, Janice Ian. Thank you so much for sharing …
"Back in Time/ Between the Lines" Not rated yet
"I hear your voice in every corridor see your face in every picture frame, I feel your eyes in every starry sky, Lover am I coming home again..." …