Otari MX-7300 Tape Machine
---
Message Board - Otari MX-7300 Tape Machine
---
The Otari MX-7300 Series is a new family of professional recorders designed for a wide variety of broadcasting, studio, and industrial/educational applications. It incorporates many advanced features including a newly designed electronics module with plug-in boards, front adjustable bias, test frequencies and reference level, motion sensing control logic, front panel edit and adjustable cue, dc capstan servo option, three speeds standard in one, two, and four channel versions, and synchronous reproduce for overdubbing.

The MX-7300 Series is available with one or two channels on quarter-inch tape, four channels on half-inch tape (convertible to one quarter-inch), or eight channels on one inch tape. On the eight track, one inch-tape is used for improved signal-to-noise ratio, lower crosstalk, and compatibility with the great majority of other eight track machines. To assure stable tape motion with the one-inch tape, a direct-drive motor is used, offering 7-1/2, 15 or optionally 15/30 ips tape speeds.
Another option providing real production flexibility for multi-channel recording is remote synchronous reproduce. This allows complete control of synchronous operating modes on any one or combination of the eight tracks from the remote control unit.
Foundational text courtesy of Otari literature.
---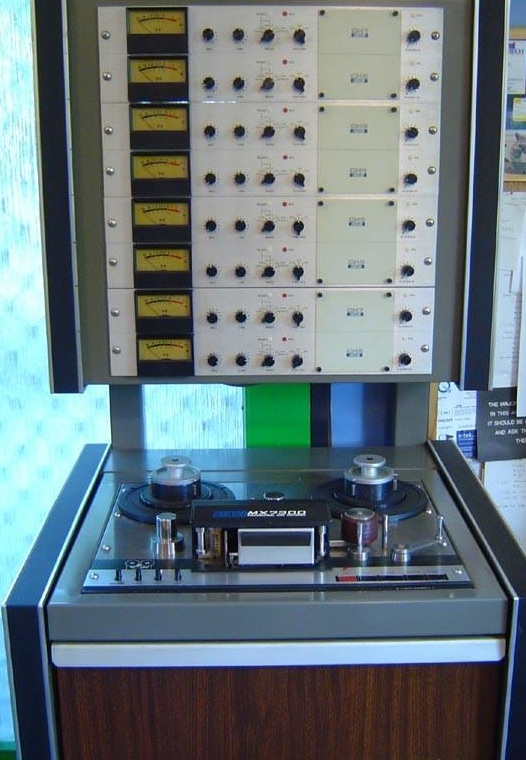 ---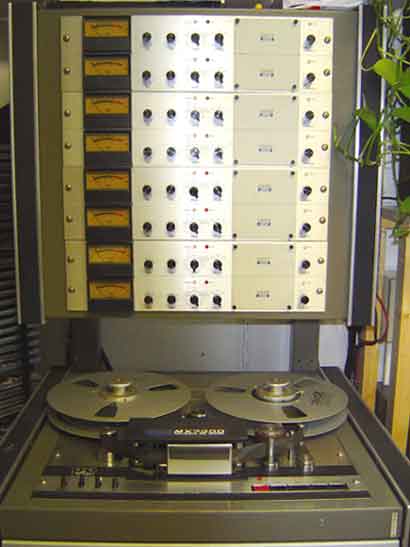 ---
---
---
---
Otari MX-7300 Tape Machine
Do you have content, to add, about the Otari MX-7300 Tape Machine or associated topics? Please feel free to Share it, here!