Studer A81 Tape Machine
---
Message Board - Studer A81 Magnetic Tape Machine - General Discussion
---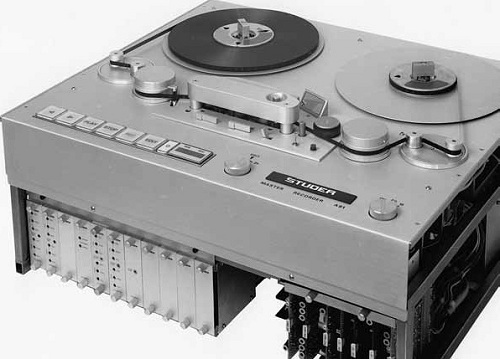 The STUDER A81 was in fact designed for the German market (reverse = German magnetic layer) and is based on the proven STUDER A80 series of Tape Machines. The design modifies the head stack with various other necessary adjustments to the chassis and control/logic for reversed operation. The Studer A-81 was exclusively marketed and sold through the sales organization of EMT (Wettingen and Lahr).
The functions of the control keys, from left to right, are as follows:
• Fast Rewind
• Fast Forward
• Play, thus rendering
• Stop
• Rec, including recording
• Edit for the average working
• Reset the counter
• Electronic counter
The Studer A81 was built as a direct competitor to the TELEFUNKEN M15 (A) tape machine. The Telefunken tape machine was also incredibly well built and analogous to the Swiss precision of the Studer A81, with regards to workmanship.
Many differences exist between the M15 (A) and the A81. The M15 (A), relative to the Studer A-81, has a very high mechanical operating noise-floor, which many venues had to control with the use of a dedicated machine room. Other differences exist, but that is another story...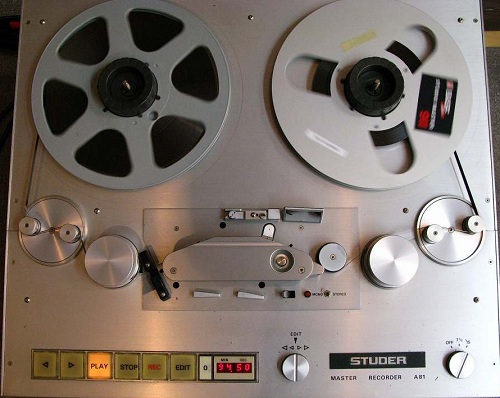 ---
Studer A81 Tape Machine
Do you have content, to add, about the Studer A81 Tape Machine or associated topics? Please feel free to Share it, here!