Jack Clement Recording Studios, Nashville TN
Message Board - Jack Clement Recording Studios
---
Jack Henderson Clement (born April 5, 1931 in Memphis, Tennessee) is an American singer, songwriter, and a record and film producer. Raised and educated in Memphis, Jack Clement was performing at an early age. In 1953, he made his first record for the Sheraton label in Boston, Massachusetts but did not immediately pursue a full time career in music, instead choosing to study at Memphis State University from 1953 to 1955. Nicknamed 'Cowboy' Jack Clement, during his student days he played steel guitar with a local band, and in 1956 became part of one of the seminal events in rock and roll history when he went to work as a producer and engineer for Sam Phillips at Sun Records. There, Clement worked with future stars such as Roy Orbison, Carl Perkins and Johnny Cash. But most importantly, he discovered and recorded Jerry Lee Lewis while Sam Phillips was away on a trip to Florida (one of those recordings, "Whole Lotta Shakin' Goin' On," was selected in 2005 for permanent preservation in the National Recording Registry at the Library of Congress). In 1957, Clement wrote the song "Ballad of a Teenage Queen" that became a crossover hit for Johnny Cash. Other Cash hits written by Clement included "Guess Things Happen That Way", which was # 1 country and # 11 pop in 1958, and the humorous "The One on the Right Is on the Left", which was a # 2 country and # 46 pop hit in 1966. Clement performed "Guess Things Happen That Way" on the Johnny Cash Memorial Tribute show on CMT in November 2003.
In 1959, Clement accepted an offer to work as a producer at RCA in Nashville, then the most important label in the industry. Clement went on to become a significant figure in the Nashville music business, establishing a publishing business, and his own recording studio, making records for stars such as Charley Pride and Ray Stevens. In 1971, he co-founded the J-M-I Record Company.
Jack Clement wrote a number of highly successful songs that have been recorded by singing stars such as Johnny Cash, Dolly Parton, Ray Charles, Carl Perkins, Bobby Bare, Elvis Presley, Jim Reeves, Jerry Lee Lewis, Cliff Richard, Charley Pride, Tom Jones, Dickey Lee and Hank Snow. He was inducted into the Nashville Songwriters Hall of Fame in 1973. He also produced albums by Townes Van Zandt and Waylon Jennings.
Foundational text courtesy of Wikipedia.
---
---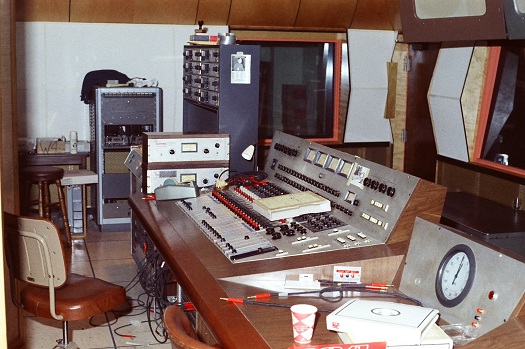 - Jack Clement Studios, Nashville, TN control-room under construction - Photo courtesy of George Schowerer
---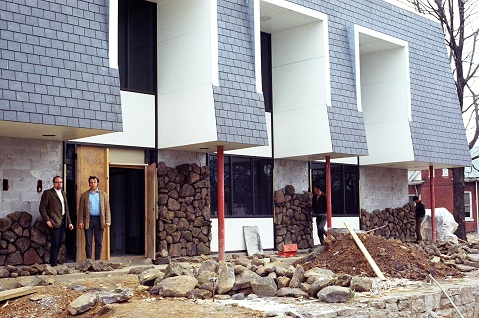 - Jack Clement Studios, Nashville, TN Under construction - Gordon Clark and Joe Venneri - Photo courtesy of George Schowerer
---
---
---
Do you have a great story about Columbia Studios Nashville, TN
Do you have a great story, to add, about Jack Clement Studios Nashville, TN or associated topics? Please feel free to Share it, here!
What other Visitors have said about Jack Clement Studios Nashville, TN
Click below to see contributions from other visitors to this page...

MAGIC WAS CREATED Not rated yet
Back in the 80's I was part of Waylon Jennings bunch. I've been in Jack's studio several times back then but the most memorable time was when Marty Stuart …
Wow Not rated yet
Crazy tales from the studio.