Skully 280 1" 8 track
by Steve Fuji
(Riverside, CA)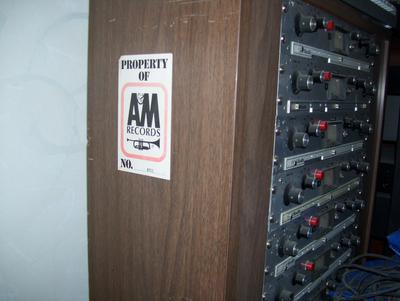 I have a Skully 280 1" 8 track machine that originally was used at A&M records. It still has a label with their name on it.


The machine does still work but needs a little coaxing. It's going to at the very least need a good cleaning, lubrication and alignment.
I've had it for around 10 years and as far as I know, it hadn't been in regular use for a long time. I was told it was removed from A&M studios in 1971 and replaced by a 16 track Ampex.
Steve Fuji