Eddie Kramer
---
Edwin H. "Eddie" Kramer (born 1942 in Cape Town, South Africa) is an audio engineer and producer who has worked with, among others, Emerson Lake & Palmer, Yes, Led Zeppelin, Triumph, Kiss (and solo Ace Frehley), Jimi Hendrix, the Beatles, the Rolling Stones, David Bowie, Spooky Tooth, Peter Frampton, Curtis Mayfield, Santana, Anthrax, Carly Simon, Loudness, Robin Trower and Barón Rojo.
As a child Kramer studied classical piano, cello and violin. He attended the prestigious South African College of Music to learn classical piano, but formed an interest in jazz. He moved to England at 19, where he recorded local jazz groups in a home studio and installed hi-fi equipment as a hobby.
He started his career at Advision Sound Studios in 1962. He joined Pye Studios in 1963 where he recorded a variety of artists including Sammy Davis Jr., Petula Clark, The Kinks and The Searchers. He often went on the road with Bob Auger, PYE's chief engineer, to record a 90 piece symphony orchestra (using the PYE Mobile) demonstrating a versatility which Kramer possesses to this day.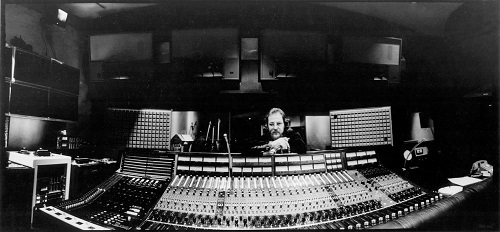 In 1964 Kramer established the sophisticated KPS Studios which, despite its rudimentary two-track recording capability, gained such a reputation that, in less than a year, it was bought out by Regent Sound (where The Rolling Stones recorded their first album) who then enlisted Kramer to oversee construction and run their new four-track studio (where The Beatles recorded "Fixing A Hole").
He joined Olympic Sound Studios in 1966, in London, where he engineered albums for acts including Traffic, Small Faces, The Beatles, The Rolling Stones and Jimi Hendrix, for whom Kramer engineered every album from Are You Experienced to The Cry of Love. After Hendrix's death he co-produced War Heroes, Rainbow Bridge and Hendrix in the West.
In 1968 Kramer moved to New York to work at the Record Plant, where he engineered Hendrix's Electric Ladyland LP and also worked with Vanilla Fudge, Joe Cocker and NRBQ. Kramer went independent in 1969, producing Johnny Winter's first LP and engineering Led Zeppelin II – the first of five albums he engineered for the band. Kramer tells of one particular session, "Zep II was mixed over a two day period in New York and, at one point, there was bleed-through of a previously recorded vocal which we could not get rid of in the recording of "Whole Lotta Love". It was the middle part where Robert (Plant) screams "Woman. You need it". Jimmy (Page) and I both grabbed for the reverb fader at the same time and threw some reverb on. We looked at each other and laughed and Page said "leave it in"...."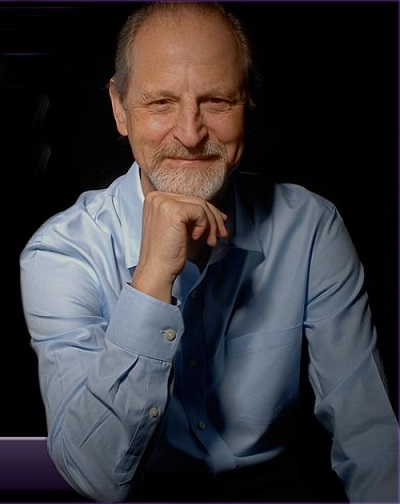 In mid-1969 Kramer was hired to record the Woodstock Festival for both the album and the movie. The project was arduous, as he recalle "I arrived at dawn and was struck by the sight of the sun rising over what appeared to be the construction of the stage. The show was scheduled to start at lunch time and I was appalled at the raw state of the event. That pretty much set the tone for the entire concert. All of us in the crew had to have Vitamin B shots in the bum so that we would be able to stay up for three days. The whole thing was recorded under the most primitive of conditions but we got it done. Woodstock was 3 days of drugs and hell."
Woodstock established Kramer as one of the most important live music producers of the rock era, recording Led Zeppelin, Jimi Hendrix, Kiss, John Mayall, The Rolling Stones, Peter Frampton, Joe Cocker, Curtis Mayfield, Santana, David Bowie, Derek and the Dominos and others.
In 1969 Hendrix and his manager, Michael Jeffery, hired Kramer and architect John Storyk to build a state of the art studio in what was "The Generation Club" where Jimi used to jam. Thirteen months and a million dollars later, Electric Lady Studios was complete and Kramer served as its Director of Engineering from 1970-1974. During this time, in addition to producing the posthumous Hendrix records, Kramer produced records by Carly Simon, Sha Na Na, Jobriath and Peter Frampton; engineered albums for artists as diverse as Dionne Warwick and Lena Horne, plus David Bowie's David Live and Young Americans (which included "Fame" with John Lennon playing rhythm guitar); and mixed Led Zeppelin's Houses of the Holy and Physical Graffiti, among others.
In 1975 Kramer left Electric Lady Studios to produce Kiss' Alive! album, beginning a longtime association with the band producing Kiss Alive II, Double Platinum, Rock and Roll Over, Love Gun and Ace Frehley's first solo album Ace Frehley. His engineering work included Led Zeppelin's The Song Remains the Same, Peter Frampton's Frampton Comes Alive! and The Rolling Stones Love You Live.
Kramer produced Fastway, Anthrax and Twisted Sister, as well as country and classical acts including the Kentucky Headhunters and guitarist John Williams.
Kramer produced the Hendrix tribute album, Stone Free: A Tribute to Jimi Hendrix, featuring The Cure, Eric Clapton and Buddy Guy, raising $750,000 for the United Negro College Fund as musical scholarships to Berklee College of Music, the Juilliard School of Music and The Dance Theatre of Harlem.
Kramer produced and engineered Buddy Guy's Slippin' In (1995), which received a 1996 Grammy Award for Best Contemporary Blues Record and a W.C. Handy Blues Foundation Album of the Year award. Buddy Guy and The Saturday Nite Live Band with G.E. Smith, was nominated for a 1996 Grammy Award.
He also produced In From the Storm (1995), a compilation of Hendrix tracks featuring: Sting, Steve Vai and Carlos Santana with the London Metropolitan Orchestra.
In 2010, Kramer produced and engineered a single for the Claire Stahlecker Band called "Never Stop Lovin' You". The band included Claire Stahlecker on Vocals/Guitar, Ben Beutel on bass, Derek Bahr on Guitar, and Patrick Scott Seals on Drums.
Kramer worked with John McDermott of Experience Hendrix (a company owned by the Hendrix family) including Janie Hendrix (CEO and Hendrix's sister) to complete and release of Valleys of Neptune in early 2010, an album of previously unheard Jimi Hendrix. Kramer also said that there is much more unreleased material.
In 2011, Kramer produced and engineered an album Fire Red for Michael Williams Band.
In 2012, Eddie Kramer mixed "Tommy Barón", a cover of The Who's opera rock "Tommy" by the spanish hard rock band Barón Rojo.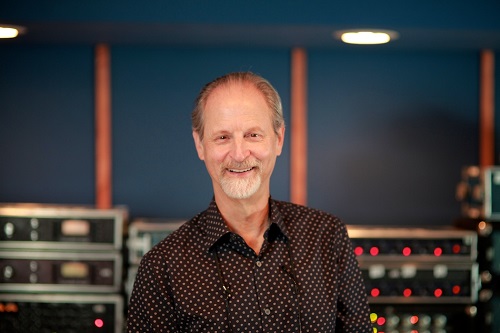 Eddie Kramer has produced an instructional video, Adventures in Modern Recording, which features an interview with guitarist Les Paul. He has co-authored a Hendrix biography, Hendrix: Setting the Record Straight, with John McDermott. He is also compiling a photographic book, From the Other Side of the Glass, which features his photographs and recollections about the artists he worked with in the 1960s and 1970s. An exhibition of his limited edition photographs is currently being held at Metropolis Studios in London.
In late 2009, Eddie Kramer and Waves released the Eddie Kramer Collection of audio software plug-ins, five application-specific plug-ins targeting guitar, drums, vocals, bass and special effects. Foundational text courtesy of Wikipedia.
---
Write about Eddie Kramer!
Do you have content or pictures, to add, of Eddie Kramer? Do you just want to say "Hello!"? Please feel free to Share it, here!
What other Visitors have said about Eddie Kramer!
Click below to see contributions from other visitors to this page...

And a song for him! Not rated yet
In 1971, Emerson Lake and Palmer wrote and recorded the song "Are you ready Eddie" on their album Tarkus (Track #6). Lyrics available on-line pay tribute …