Helios - Various Consoles
---
Message Board - Helios - Various Consoles
---
The history of Helios by Dick Swettenham
The past up until the 1960s the studios of major record companies and broadcasters designed and built their own sound mixing consoles in house, with full time staff in design labs and workshops. 
Only a few companies such as Marconi in the UK, RCA in America, Philips and Telefunken in Europe offered standard product, mostly very conservative in design and aimed mainly at radio stations. Development work at Olympic Sound Studios in London - where I, Dick Swettenham, was technical director, having come from Abbey Road - advanced on the same do-it-yourself lines as other big studios, with its own workshop, catering for the increasingly sophisticated requirements of popular music recording and effects processing.

In 1969 I was 'head-hunted' to equip the new studios of Chris Blackwell's Island Records in Basing Street, London. To do the work, Helios Electronics Ltd was established in Teddington, Middlesex. When leading pop record people saw what was being built for Island, orders flooded in: the Beatles' Apple Studios in Savile Row complete design and equipment of the first big mobile recording unit for the Rolling Stones consoles for The Manor and the Town House for Richard Branson's Virgin Records and so on.
---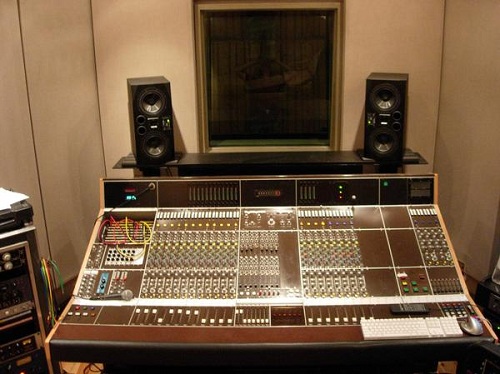 Helios moved to bigger premises in Feltham, and the Helios name reached Germany, Scandinavia, the USA and Canada and became respected by large broadcasters.
The essence of the Helios approach to mixing consoles was custom building in every detail at prices within reason, face to face consultation with clients who had a clear picture of what they really wanted and had not found their ideal in a catalogue. Instead of "How about our Model 37B?", out came the sketch pad and the words "You mean something like this?" Then the clients held their breath for the price, and they were often pleasantly surprised.  
---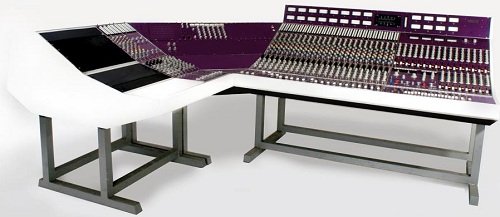 As the number of music studios and record labels increased dramatically, into the market came manufacturers with standardised products. By the late seventies the purchasing decisions for audio mixing consoles were moving away from sonic quality to appearance: it became a game of 'knobs per dollar'. From the manufacturers point of view quantity sales were perceived as the only way to maintain any profit.
So in 1979 I closed Helios Electronics Ltd, retaining ownership of the trade mark and the goodwill of many industry people, and turned to the other half of my activities, which had always run in parallel; studio design and acoustics, installation planning, consultancy to manufacturers, and updating of well-built older equipment too good to scrap.
---
From this fresh view of what was now needed came my 1981 key article in Record Engineer/Producer magazine putting forward 'the way to go' in sound mixing - using the power and flexibility of small computers not to run red-hot processing the audio itself, but to manage, control and memorise all the functions of analogue circuitry whose design was already proven and optimised.
A surprising number of the original Helios consoles from the 70s are still in operational service. Some have only had necessary maintenance to keep them as original, others have been extended and fitted with all kinds of new features. But all this has been done around the retention of the essential circuits and sound of the channel modules. When original units and even single modules come on the market, they are quickly snapped up, and especially in America, change hands for surprising prices.
---
The present
The first action of the new company is to meet demand for its original products and the first of these products are two equalizers. This reawakened Helios must not be regarded as a vintage company - except in its attitude to clients! New things are on their way based on the distillation of the experience of over 45 years in professional audio into the most up to date circuitry, component choice and manufacturing techniques.
---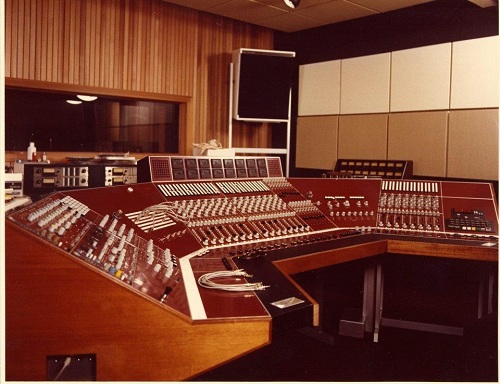 The future
The concepts of digital control of well established analogue circuitry are the basis of present new developments which have got us quite excited. But we never forget that the computer is just a tool. It is the control surface under the hands of creative engineers which enables them to achieve wonders, and the quality of the resulting sound that is their, and our, primary objective.
Photos courtesy of "The Audities Foundation"
---
Island Studios, Studio 1 Helios Console.

---
Helios Console - Intended for Broadcast with Multi-Track capability.
---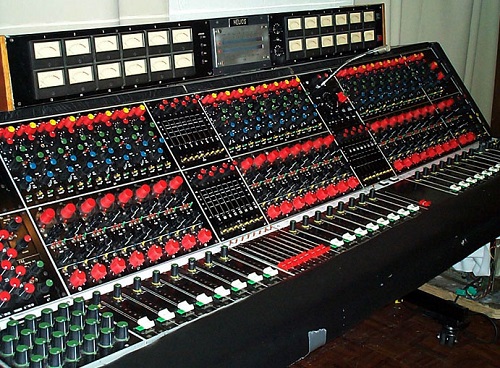 Helios 10801 Recording Console.

---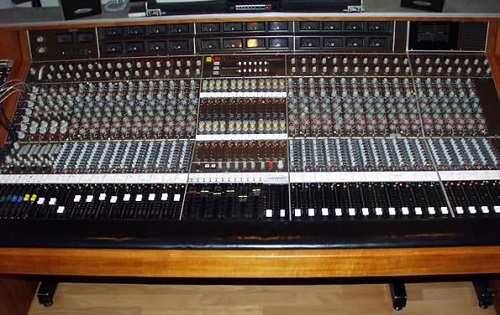 Helios 1148 Recording Console

---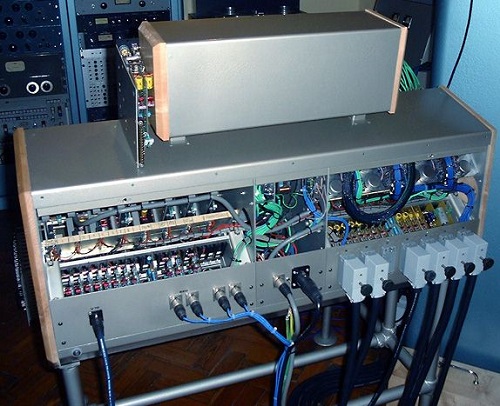 The, Eric Clapton, Helios, front and rear views.

---
---
Helios - Various Consoles!
Do you have content, to add, about the Helios - Various Consoles or associated topics? Please feel free to Share it, here!
What other Visitors have said about Helios - Various Consoles
Click below to see contributions from other visitors to this page...