Mack Emerman
---
---
Maxwell Louis Emerman was born on Oct. 14, 1923, in Erie, Pa., where his father, Harvey, owned small businesses. Young Mack went to Duke University, where he played trumpet in the Duke Ambassadors, a big band. As a skinny young man he gorged on bananas and peanut butter to gain weight so he would qualify for the armed forces, his daughter Bebe said. He served in the Navy in the Pacific during World War II.
Mr. Emerman was living in Florida in the early 1950s making deliveries for a candy company his father ran and, at night, recording music at clubs, using the same station wagon to haul around his equipment. He briefly had his own label, taping local bands in clubs and occasionally in his own living room, before scraping together the money to buy his first studio.
Mack Emerman, was the founder of Criteria Recording Studios in Miami, FL. Criteria opened it's doors in 1958; at that time most recording studios were in New York and Los Angeles.
Criteria established a reputation for up-to-date technology and quality engineering, as it became a recording option for musicians on tour and those on the East Coast who simply preferred the warm weather of sunny south Florida. For a time Criteria became a Miami oasis for celebrity rockers.
By 1965 the studio had its first gold record, James Brown's funky hit "I Got You (I Feel Good)." Mr. Emerman went on to build a second studio capacious enough to accommodate a big band or even an orchestra; early on, it was used to record music for "The Jackie Gleason Show." More state-of-the-art studios were added in the 1970s.
A key to Criteria's success was Mr. Emerman's friendship with Tom Dowd, a producer and engineer for Atlantic Records. In addition to "Layla" and "Eat a Peach," recordings made at Criteria in the 1970s for Atlantic and its affiliated labels included Aretha Franklin's "Young, Gifted and Black" and Mr. Clapton's "461 Ocean Boulevard."
Hired by other labels, Criteria was also used by the Count Basie Orchestra, Jimmy Buffett, Wilson Pickett, KC and the Sunshine Band, Abba, Aerosmith, Delaney and Bonnie, John Cougar Mellencamp, the Eagles, and Bob Seger and the Silver Bullet Band.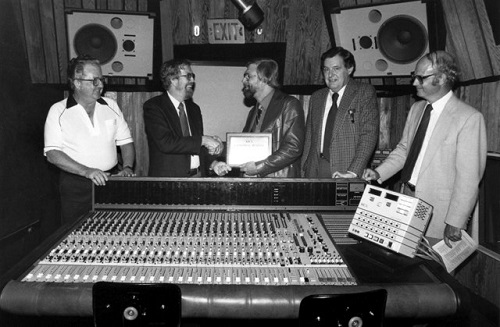 "Between 1967 and 1975 you couldn't get into Criteria with a shoehorn," Mr. Dowd, who died in 2002, said in a 1998 interview with Miami New Times. Mr. Dowd said he called the studio one day to arrange a half-hour of remixing and was told that every room was booked, but he went in anyway.
After living a high-income rock 'n' roll life in the 1970s, Mr. Emerman saw his fortunes decline precipitously. The record business as a whole winnowed during the 1980s, and, as Bebe Emerman acknowledged, he made a number of missteps. "My father was a gear head, a tech guy and not a good businessman at all," she said.
He sold Criteria in the late 1980s (it is now owned by the Hit Factory) and, after being treated for a number of ailments, worked for a while at a recording studio in the Miami area run by two former protégés.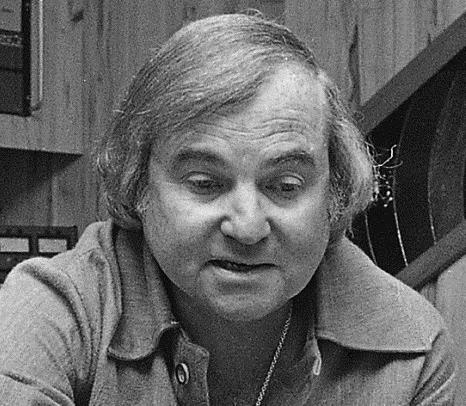 Bebe Emerman recalled her father as an important if unsung figure in the history of rock 'n' roll. Yes, she said, he worked on "Layla." "His name is on the jacket. Misspelled."
A version of this article appeared in print on May 31, 2013, on page B10 of the New York edition with the headline: Mack Emerman, 89, Founder of Music Studio.
---
Write about Mack Emerman!
Do you have content or pictures, to add, of Mack Emerman? Please feel free to Share it, here!