Warren "Gates" Nichols
Message Board - Warren Gates Nichols
---
Confederate Railroad was founded in 1987 by Danny Shirley, Michael Lamb, Gates Nichols, Chris McDaniel, Wayne Secrest, and Mark Dufresne. The six members began playing at bars in and around Atlanta, Georgia. Over time, they also worked as a road band for David Allan Coe and Johnny Paycheck. Shirley had previously been signed to the Amor record label as a solo singer, charting five times on the country charts between 1984 and 1988.
After several years in the Atlanta area, the band signed with Atlantic Records in 1992 and released its self-titled debut album. The album produced six hit singles and was certified 2× Multi-Platinum in the U.S. In 1993, Confederate Railroad was awarded Best New Group at the ACM awards. In order of release, these singles were "She Took It Like a Man", "Jesus and Mama", "Queen of Memphis" (their highest chart peak, at #2), "When You Leave That Way You Can Never Go Back", "Trashy Women" and "She Never Cried".
Notorious was the title of the band's second album. Released in 1994, it was certified platinum as well. The album was led off by the #9 "Daddy Never Was the Cadillac Kind", followed by the #20 "Elvis and Andy" and finally "Summer in Dixie", which failed to make Top 40.
One year later, the band released its third album, 1995's When and Where. This album failed to sell as well as its predecessors, and was less successful on the charts as well. Lead-off single "When and Where" reached #24, while the other three singles — "Bill's Laundromat, Bar and Grill", "When He Was My Age" and "See Ya" — all failed to reach Top 40. A Greatest Hits package followed in 1996.
In 1998, the band released its fourth and final studio album for Atlantic, entitled Keep on Rockin'. Its only two singles were "The Big One" and "Cowboy Cadillac", which both failed to reach Top 60 on the country singles charts. After another compilation entitled Rockin' Country Party Pack (which produced another chart single in "Toss a Little Bone", previously from When and Where), the band exited Atlantic.
One year later, Confederate Railroad signed to Audium/Koch Records (now E1 Music) for its fifth studio album, Unleashed. It was led off by the #39 "What Brothers Do". Although this was the band's first Top 40 country hit since "When and Where" in 1995, the other singles — "She Treats Her Body Like a Temple" and "White Trash with Money" — both failed to reach Top 40 as well.
The band did not record again until 2007's Cheap Thrills, an album composed of cover songs. This album was led off by a cover of "Please Come to Boston", which failed to chart.
Confederate Railroad signed a Record Deal with E1 Music in 2010 and will release their first ever Live CD called "Confederate Railroad Live: Back to the Barrooms". Cody McCarver of Confederate Railroad also is signed to that label and has recently had success with Confederate Railroad's song "White Trash with Money" which was written by Confederate Railroad's Danny Shirley with songwriter Buck Moore. The Video by Cody also featured Jimmy Dormire who left Confederate Railroad in 2008. Cody McCarver is also set to release a new single and video called "I'm America".
Foundational text courtesy of Wikipedia. Photos courtesy of Chris and Phyllis Juried.
---
---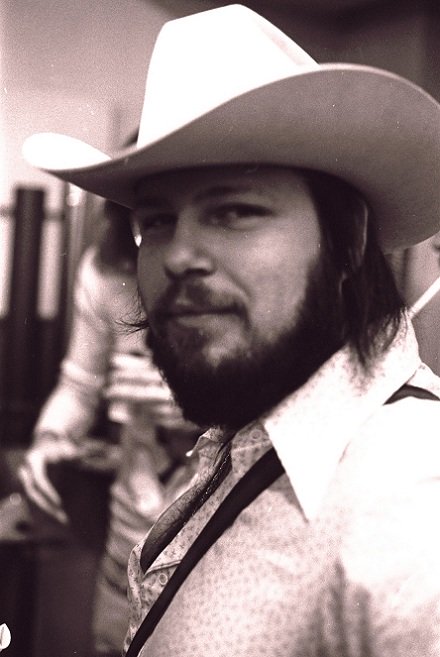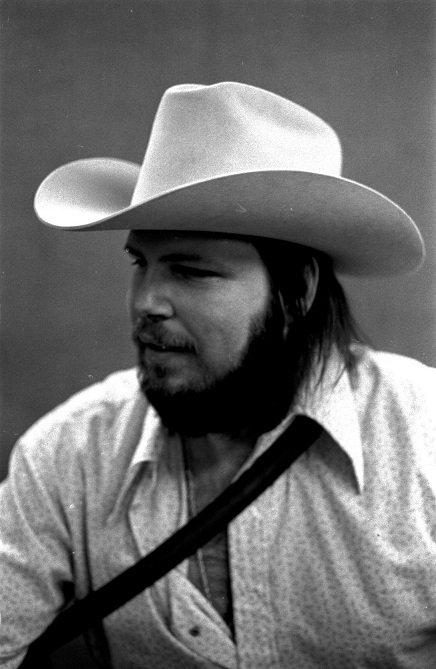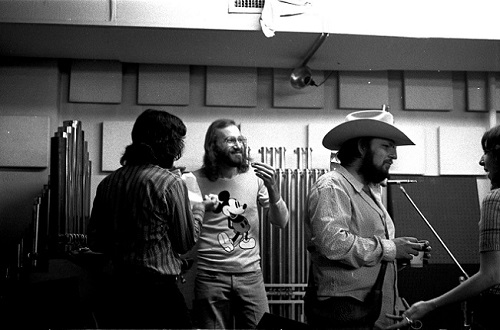 Warren "Gates" Nichols at Sound Center Studios, NYC during an unknown session. Photos courtesy of Chris and Phyllis Juried.
---
---
---
Write about Warren "Gates" Nichols!
Do you have content or pictures, to add, of Warren "Gates" Nichols? Do you just want to say "Hello!"? Please feel free to Share it, here!
What other Visitors have said about Warren "Gates" Nichols!
Click below to see contributions from other visitors to this page...