"If You Need Me..." Session Photos 11/22/10 w/ John Anter (drums) and Marty Ballou (bass)
by John Anter
(Providence, RI USA)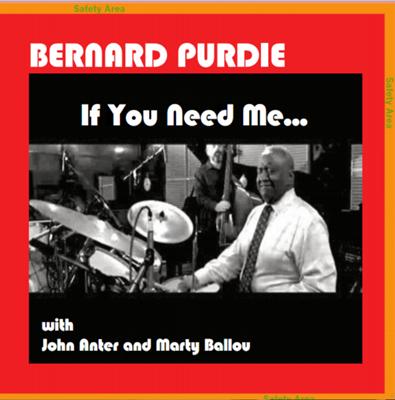 Album Cover
It's all been written about Bernard's history and signature playing. With as much recognition as he's received, I don't think that the full depth of his playing has been realized yet. He's simply the best of his generation and has set the pattern for drummers going forward. As long as drummers play backbeats with locomotion, Purdie must be a reference point.


On a personal note, Bernard is my mentor. He has always shown genuine interest, kindness and consideration. He's a great teacher that made it happen for me.
Here are some session photos from a recording with 2 drummers (Bernard and John Anter) and bassist Marty Ballou. It was a unique session recorded at Stable Sound in Portsmouth, RI. Steve Rizzo was our engineer.